Mathew Joosten crash tests several helicopters a day, but he's not daunted by this daring pastime – he uses computer simulation. As a research student of the Cooperative Research Centre for Advanced Composite Structures, Mr Joosten has designed a 'virtual crash test' that will help accelerate the development of next-generation safety systems.
Recent helicopter accidents have received significant public attention in Australia. In an effort to improve helicopter safety, manufactures are using advanced composite materials.
Advanced composite materials can be used to absorb vast amounts of energy in a crash, working in the same way as a crumple zone in a car, while being much lighter and more compact. "Beneath the seats of a helicopter we can install energy absorption devices that help absorb the impact of a crash, so that less is transmitted to the passengers," says Mr Joosten.
Before composites can be used, extensive effort in designing and testing of these crash structures is required. "Composite structures absorb the energy of a crash by collapsing under a certain pressure," says Mr Joosten. "We can design the 'trigger' to initiate the collapse by cutting through one or more layers to create a weak spot."
"Up until now we have not been able to model these collapses with the accuracy required," says Mr Joosten. "Without a computer model, assessing the performance of energy absorbing structures requires time consuming and expensive crash tests."
With the support of the Cooperative Research Centre for Advanced Composite Structures, Mr Joosten has designed a new computer model to predict the 'crashworthiness' of energy absorption devices that will help in the design of safer structures.
"We now have a tool to predict the performance of energy absorbing structures with only a minimal number of real-life tests needed. This is great because it means that if the design is changed slightly, we don't have to perform another time consuming and costly test."
Although his model focuses on helicopters, Mr Joosten says it can be applied to many other aircraft.
"The model I've developed will allow aircraft designers to produce the best energy absorbing structural configuration to deliver improved occupant safety. Literally hundreds of different designs can be trialled to see which best protects passengers in a range of different crash scenarios."
During the development of the new model, Mr Joosten spent several months conducting crash tests at the German Aerospace Center.  He says the opportunity to work with leading experts all over the world is what affiliation with a Cooperative Research Centre is all about. 
Contact information
Mr Mathew Joosten
Phone: (03) 8645 0452
Mobile: 0400 043 270
Email: [email protected]
Dr Andrew Beehag
Utilisation and IP Manager
Cooperative Research Centre for Advanced Composite Structures
Phone: (02) 9772 8486
Mobile: 0400 827 016
Email: [email protected]
Cooperative Research Centre for Advanced Composite Structures
www.crc-acs.com.au
[Right click on photos to save to your computer.]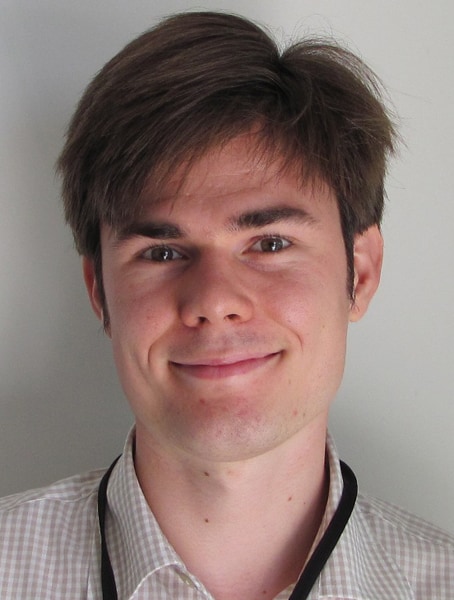 Mr Mathew Joosten, Cooperative Research Centre for Advanced Composite Structures