Many Aboriginal public servants feel they are under-recognised and under-valued, according to recent research by the Desert Knowledge Cooperative Research Centre.
Dr Elizabeth Ganter, who interviewed 76 current or former Aboriginal employees of the Northern Territory Government about their experiences representing their people through employment, says her research yields some important messages for government.
"While the government invites Aboriginal participation up to the highest levels, I found that many Aboriginal public servants feel like 'indigenous statistics', valued more for their numbers than for their contributions to policies and programs," she says.
Although Aboriginal people are 30% of the Northern Territory population, Aboriginal employment levels in the Northern Territory public service have hovered around 8% for the last 25 years, says Dr Ganter. As part of the national 'Closing the Gap' policy, the Northern Territory Government is aiming to increase that figure to 10% by next year.
"My research shows that Aboriginal people are entering government, but few rise to seniority.  Many leave to work in Indigenous organisations," says Dr Ganter. "What they had to offer didn't easily find a place in their department."
"My message to the government is: start by keeping the people you've got. Value their knowledge and connections. It's all very well to attract people at entry level, but you need to create working environments in which Aboriginal people want to stay."
"A couple of people said that my interview was the exit interview they had never had."
One comment, from a senior public servant, stood out in particular to Dr Ganter. "This person asked of the public service: 'How can you make decisions about Aboriginal people when you can't even talk to the people you've got here?'"
Dr Ganter stresses that the government needs to realise the significance of the invitation it extends to Aboriginal people.
While her research focused on the Northern Territory Government, Dr Ganter says her findings are applicable to any public institution seeking Indigenous participation.   She says the public service is showing interest in her research.
While Dr Ganter is herself a Northern Territory public servant and her research had the government's support, she conducted it independently while on leave without pay.
As the sole instigator of the study, Dr Ganter received funding from the Desert Knowledge Cooperative Research Centre, whose philosophy, she says, is to conduct desert research by engaging with the people who live and work there.
Contact information
Dr Elizabeth Ganter
Mobile: 0400 124 639
Skype: elizabeth.ganter
Email: [email protected]
Desert Knowledge Cooperative Research Centre www.desertknowledgecrc.com.au
Jan Ferguson
Managing Director, NintiOne Ltd
Phone:  0401 719 882
Mobile: 0419 331 119
Email: [email protected]
[Right click on photo to save to your computer.]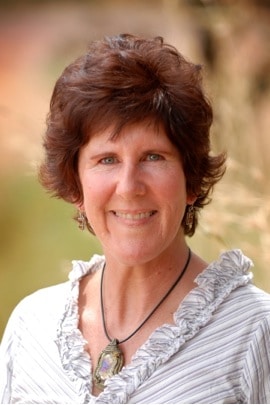 Dr Elizabeth Ganter