The current way we measure asbestos in the air may be inadequate to protect the public from long-term, low-level exposure, says Mr Mike van Alphen of the Cooperative Research Centre for Contamination Assessment and Remediation of the Environment (CRC CARE).
The key to allowing more accurate identification of the public health risks posed by asbestos could be held by research aimed at characterising different asbestos minerals, currently being undertaken by Mr van Alphen at the University of South Australia.
This research focuses on identifying the specific nature of different asbestos types, their physical characteristics and potential health risks, as well as priority areas for further research.
Mr van Alphen says that more sensitive monitoring methods need to be implemented to monitor exposure scenarios, along with establishing an agreed level of acceptable risk for the public – something his research could play a vital part in.
"There are potential exposure settings where we need more sensitive monitoring methods simply to know whether they are high-risk or not," he says.
"For example, it would be pretty rare to find a house built between the 1930s and the 1980s that doesn't contain asbestos. Vinyl floor sheeting in these houses, for example, may be backed with felt-like asbestos that could easily become damaged and liberate asbestos into the air."
Mr van Alphen says that a single large asbestos fibre bundle as typically found in asbestos cement could theoretically generate 50,000 million needle-like fibres that can be breathed into the lungs where they can pierce cells and cause disease.
He says that although it is commonly believed that blue asbestos poses a higher risk than white, regulators treat all types of asbestos as if they pose the same risk.
"It's important to understand the variations between asbestos minerals and that these differences could be related to the ultimate health risks."
Mr van Alphen's work has also revealed that it may be possible to 'fingerprint' asbestos to discover which mine it came from. This may have important implications in lawsuits and hazard management, he says.
Contact information
Mr Mike van Alphen
Phone: (08) 8302 3172
Mobile: 0414 326 529
Skype: mikevanalphen
Email: [email protected]
Professor Andrea Gerson
Phone: 0422 112 516
Email: [email protected]
CRC CARE www.crccare.com
[Right click on photos to save to your computer.]
Asbestos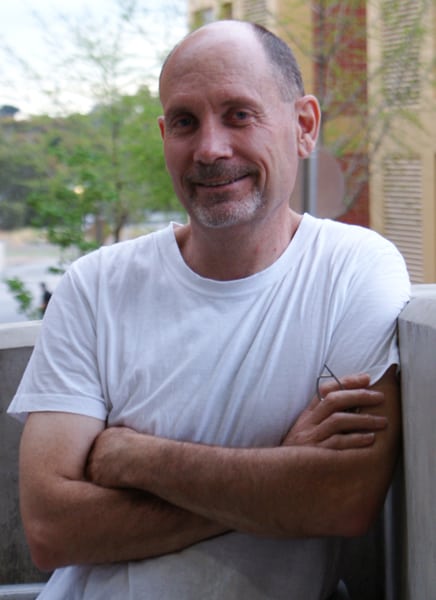 Mr Mike van Alphen