Current treatments for gum disease are expensive and painful. But now Dr Elena Toh of the Oral Health Cooperative Research Centre has discovered in milk the key to a new low cost, pain-free solution that may help prevent the disease.
Up to 30% of Australians experience serious gum disease. This nasty bacterial infection causes bleeding, swollen gums and bad breath. It is a major cause of tooth loss and has been linked to increased risk of other health problems including heart disease, diabetes and certain types of cancer.
"The current treatment for gum disease involves painful, expensive and non-specific surgical procedures hence it is better to prevent the onset of the disease," says Dr Toh.
Through her research at the Melbourne Dental School node of the Oral Health Cooperative Research Centre, Dr Toh has discovered a potential preventive solution.
"The bacteria that cause gum disease have many enzymes on their surface that play a role in causing bleeding and swelling of the gum tissue," says Dr Toh. "We have discovered several peptides [small fragments of protein] from cows' milk that reduce the activity of these enzymes and protect in an animal model of disease."
Dr Toh says these peptides could be added to a toothpaste or gel that could be applied to your gums to help prevent gum disease. "It should be a cheap and simple way to help prevent the disease," she says. "And because the peptides are derived from milk, there are no toxicity issues."
"I've always been interested in the practical side of science," says Dr Toh. "It's a great feeling to know that my research is contributing to something useful."
Dr Toh says working within a Cooperative Research Centre has developed her skills and knowledge outside of research, including the creation and protection of intellectual property through the patenting process and the hurdles involved in commercialisation.
The Oral Health Cooperative Research Centre has previously developed the highly successful dairy-derived Tooth Mousse and Tooth Mousse Plus products that combat tooth decay. These products are marketed worldwide by the GC Corporation, one of the Oral Health Cooperative Research Centre's major industry partners.
Contact information
Dr Elena Toh
Phone: (03) 8344 2568
Mobile: 0402 659 589
Skype: elena.toh
Email: [email protected]
Associate Professor Stuart Dashper
Phone: (03) 9341 1551
Mobile: 0404 012 385
Email: [email protected]
Oral Health Cooperative Research Centre www.oralhealthcrc.org.au
[Right click on photo to save to your computer.]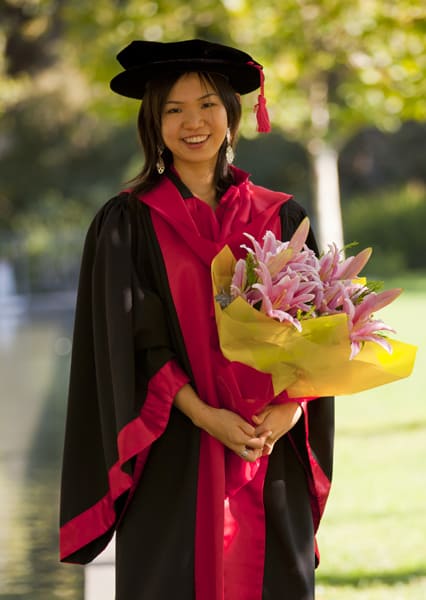 Dr Elena Toh, Oral Health Cooperative Research Centre