The Cooperative Research Centres Association is a not-for-profit organisation operating to promote the pursuit of science, particularly through the Australian Government's CRC Program.
You don't have to be a CRC to join.  Find out more about our types of membership and benefits of joining the association.

Subscribe to receive CRCA News
6 October 2018

Six applicants have been shortlisted to deliver new industry-focused research under the Coalition Government's $731 million Cooperative Research Centres (CRC) Program. Minister for Industry, Science and Technology Karen Andrews said the CRC Program supports business-research engagement, fuelling Australian innovation and driving job creation.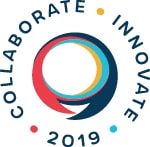 28–30 May at The Hilton, Adelaide
Register now

Awards for Excellence in Innovation
• Apply now
• View previous winners
Showcasing Early
Career Researchers
• Apply now
• View previous winners
31 October 2018

Melbourne-headquartered Cancer Therapeutics CRC (CTx) last week announced a two-year research collaboration and a license agreement with Pfizer Inc.. Under the terms of the agreement, Pfizer will gain the rights to two novel pre-clinical cancer programs and CTx will receive US$14.2 million (AUD$20M) upfront payment, up to a potential US$460 million (AUD$648M) in development and sales milestones, as well as royalties on product sales if the program reaches commercialization.
CRC Association – bringing knowledge together
8 February 2017

The CRC Association submits that the total resources to the CRC Programme should be lifted to $200 million in the 2017-2018 Budget (from the current $160 million) and maintained in real terms over the forward estimates. The total cost over the next three years is $108 million. This would partially restore the CRC Programme budget and enable the programme to continue to deliver for Australia.
If you are thinking about postgraduate study, you'll also be thinking about postgraduate work.
A third of PhD-trained researchers in Australia work in industry but this proportion is set to boom during your career (in the US it's more like two-thirds).
So if you are thinking about further study, give some thought to where you'll end up working and consider training through a Cooperative Research Centre (CRC). CRCs give you industry experience and the chance to work on the major challenges facing Australia.
Find out more about current scholarship/study opportunities at CRCs